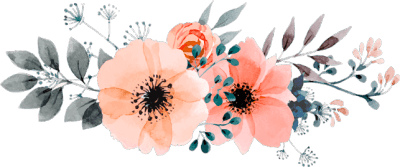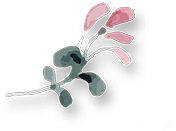 Welcome to Kenza Creations
The magic is in the detail. At Kenza creations we pay attention to every single aspect of your bespoke décor project – from the petal of a flower to the patterns of a rug and its origin. We offer our clients much more than the standard service, whether it be for a vibrant and colourful Asian wedding service in London complete with a wedding stage, or for a classic styled UK church service, we are dedicated to transforming your vision into a reality through the highest levels of design, decoration, preparation, and attention to detail.

Our Services
Delivered with passion
Frequently Asked Question
Answers of your questions
Do you have a price list?
We do have a price list but this is not published as the overall price depends on many factors such as where your event is, how you would like to adapt/accessorise or personalise your decor. Our starting prices are as follows:
Stage decor £600 (Wedding & Mendhi)
Centrepieces £20 each
Head table decor £200
Walkway decor £150
Table cloth £10 each (damask or crushed velvet)
Cake display £150
Do you have a minimum spend policy?
Yes we currently have a minimum spend policy of £700 (exc of vat and delivery charges)
**If the total of your invoice is below £700 the minimum spend will be applicable***
What are your delivery charges?
We currently have delivery, set up and collection charges and these vary depending on the location of your event
What is the process to get started?
Browse through our website and pick out the products that you are interested – all products have a reference number
Complete the contact us form with all your requirements
Submit the form and you will receive a response within 5 working days
Upon receiving a reply if you would like to proceed please contact us to arrange a consultation
Can you create a specific design?
Yes that is what we specialise in. A detailed consultation is required for all bespoke designs
Are the flowers in your portfolio fresh or artificial?
The flowers in our portfolio are all in silk. We do work with fresh flowers too as we have in house florists that you can consult with
Can you work with my caterers?
Yes we currently work with caterers from all different backgrounds and we are happy to co-ordinate your event with them
How do I secure a booking?
All bookings are secured upon receipt of a 50% deposit and we do not confirm bookings provisionally. We have limits on the number of events we take on per day and we strictly operate on a first come first served basis
Do you work outside London?
We are based in Canning Town in East London but we cover the whole of the UK
Themes & Décor
A gap in the market is what prompted us to set up Kenza Creations – a company with a vision to create themed sets and décor that stand out from the rest. A claim that is made by so many, but we will let you decide so please take a moment to browse through our range of products.
We strive to achieve the highest level in design, service and execution. Our individually tailored planning service combines meticulous attention to detail with creative finesse, to deliver flawless décor. Our team of experts is at your mercy to design with you, to serve you and to ensure your satisfaction with passion from the beginning to the end.
" We're here to help make your special day as unique and memorable as you "
by Kenza Creations